By Margaret Albers – Weyburn, Sask.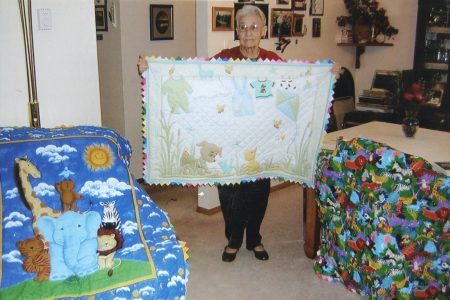 I am a seamstress by trade. I took my sewing courses at the University in Saskatoon. I always enjoyed sewing at a very early age.
I won first prize at the Canadian National Exhibition for a street dress. This took in most provinces of Canada.
I've made 112 baby quilts since 2005. A lot of my relatives and friends use them for wall hangings instead of wrapping a baby in them. This is all hand stitching and usually takes about a week for each quilt.